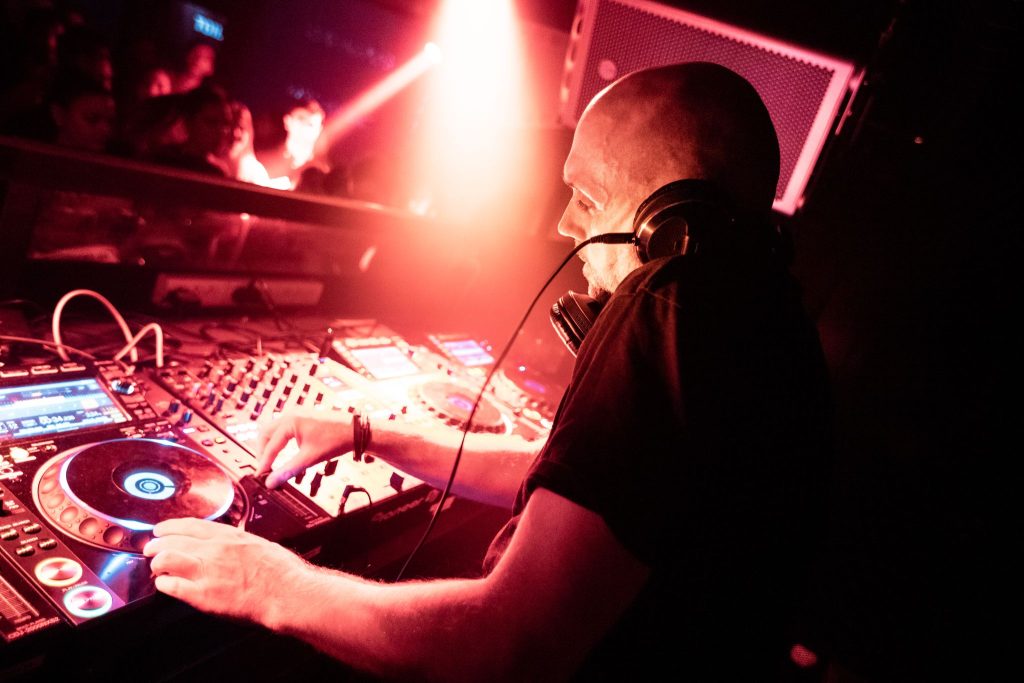 Tim Andresen
(What Happens / Savoir Faire Musique)
Tim Andresen is the label owner of What Happens and Savoir Faire Musique. He is also the co-owner of Culture Box widely regarded Denmark's leading electronic music venue. But what really brought him to the limelight was his consistent output of production and DJ sets.
Driven by the moments of inspiration, Tim follows his dreams through talent and hard work. He is a musician who enjoys all aspects of writing, production, engineering and arrangement of his own records. His portfolio of approximately 250 tracks and remixes features work for Tenampa Recordings, Re:FreshYourMind, Younan Music, Ready Mix Records and of course his own labels What Happens and Savoir Faire Musique. In the early days of his studio era, he also released as half part of Professional Losers, dubbed "the next big Danish housers" by iDJ Magazine after a string of succesful vinyl releases on Southern Fried Records and personally being asked to remix by Norman Cook (the track entered at #1 on the UK Buzz Chart).
Tim's DJ sets are rooted in house ranging from deep grooves through to lush sounds and dreamy soundscapes. He incorporates everything from techno to electronica to manifest his mood of sound, often adding new layers and sounds to create unique trips that are utterly intriguing. Tim's talents have not gone unnoticed, and resulted in him landing the "Best DJ" award at Club Awards, and "Most Popular Nordic DJ" by Megamind.
From a background of playing and promoting highly successful club and warehouse parties in the nineties and early 00s, he gained an enviable following. Now an international artist with performances in 40 different countries in Europe, Asia and South America under the belt, he finds himself busier than ever. His exquisite taste and technical talent keeps him in demand across the underground club circuit. Since 2005, he has held an ongoing residency at Culture Box – described by Mixmag as "Copenhagen's pioneering platform for cultivating electronic music", and rated by Resident Advisor as "one of Europe's best small clubs". In 2007 he launched his own legendary What Happens residency. Denmark's longest running monthly club night, and by many regarded one of Europe's best club nights in the genre, the events remained hugely popular upon clubbing's return in 2021. 2022 saw Tim playing memorable B2B sets with his friends Nick Warren, Guy J, and Tim Green and he continues to bring some of the finest artists of the scene to the Danish capital. Tim's countless DJ sets have played a crucial role in helping to secure the club its unique position, achieving worldwide recognition and 6 awards for Best Danish Club.
The Night Bazaar wrote "Few DJs can claim to have had as much impact on their local club history as Copenhagen's Tim Andresen". Known for a decades-long career, his legacy reaches well beyond the boundaries of Scandinavia. Wearing his many hats, he continues to innovate and move things forward led by passion and intensity. His tireless work behind the curtains, including workshops with the team from Pioneer DJ, a mentorship for the Future Female Sounds organisation and guidance and help for the young generation, is something that for him remains equally important. A spirit of curiosity and open-mindedness is an integral part of his approach and Tim says his love for music, more than anything else, is what drives him and keeps him motivated.